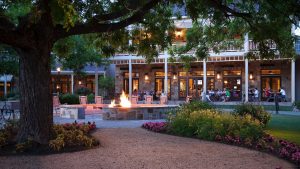 43rd Annual Seminar of The American Academy of Cardiovascular Perfusion
February 9 – 12, 2022
Hyatt Regency Lost Pines Resort & Spa
575 Hyatt Lost Pines Road, Lost Pines, Texas 78612 (23 miles outside Austin)
Reservations: 512-308-1234 or 877-803-7534
Registration On-Line Form – (Attending In-person Meeting) – Closed
Print Blank Registration Form – Closed
Webcast Registration
Multi-Disciplinary ECMO Day Only Registration
Hotel Registration Link – Room Block is closed.
Sponsors and Exhibitors Specific Meeting Information
The American Board of Cardiovascular Perfusion has approved the in-person meeting for 43.2 Category I CEUs and the Webcast for 36.0 Category I CEUs.
Multi-disciplinary ECMO Day Credits: Perfusionist – 12.0 CEUs; Nurses – 8.0 Contact Hrs; Respiratory Therapists – 8.0 Hrs.
Registration for the In-Person Meeting in Texas and the Webcast is now closed.