Students enrolled in accredited perfusion schools can become members of The Academy. The dues for this category is $25.00 per year. The student receives all of the regular benefits of membership, with the exception of the yearly subscription to Perfusion. Student Members will have the ability to access Perfusion online. The Student Member Application must be accompanied by a letter from the school director verifying the student's status and stating the expected date of graduation of the student.
Why should a student perfusionist become a Student Member of The Academy?
Become a member of a professional perfusion organization
Network with experienced perfusionists
Network with other student perfusionists
Attend the Annual Meeting with your registration fees waived
Participate in a Student's Only Fireside Chat
Have on-line access to the international journal Perfusion
---
Student Experiences From The Annual Meeting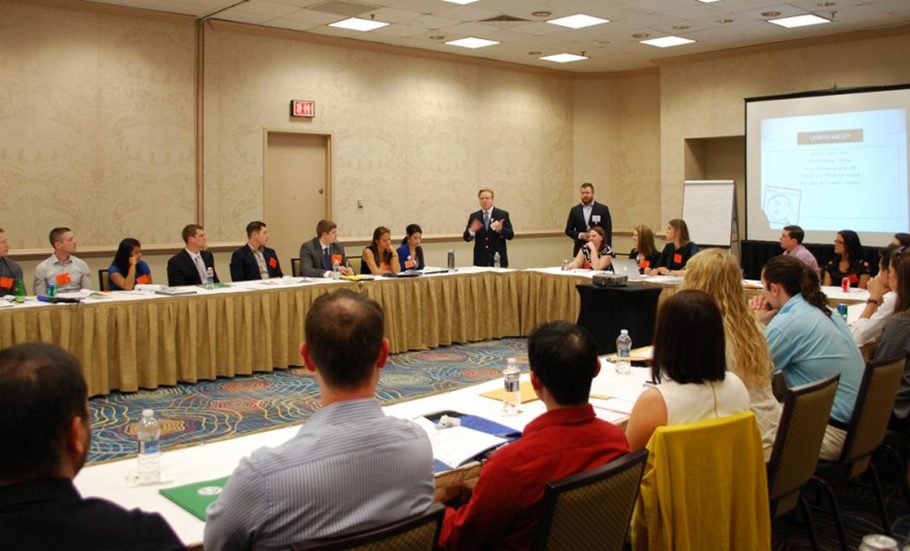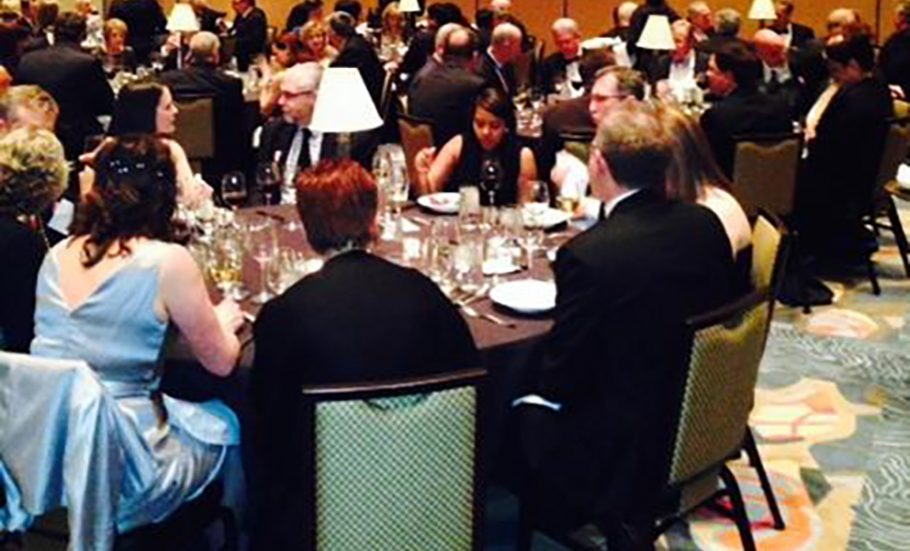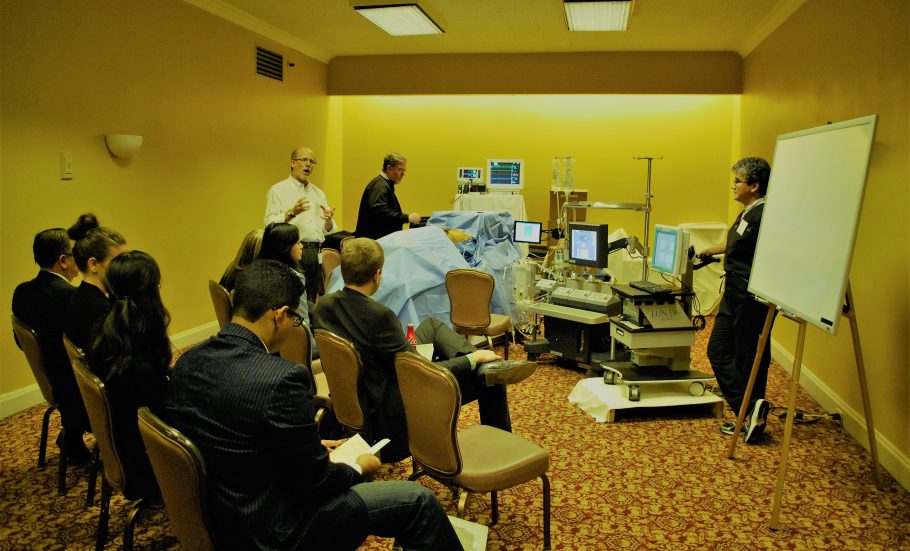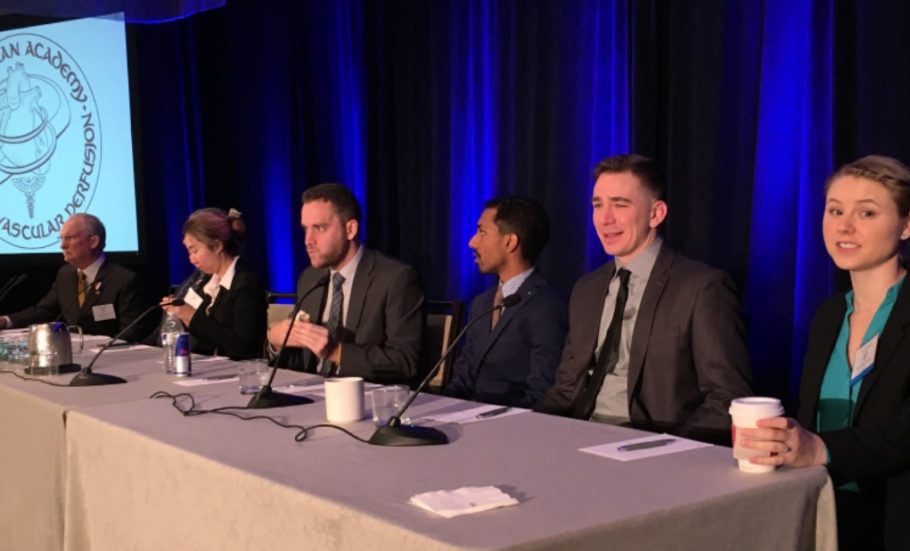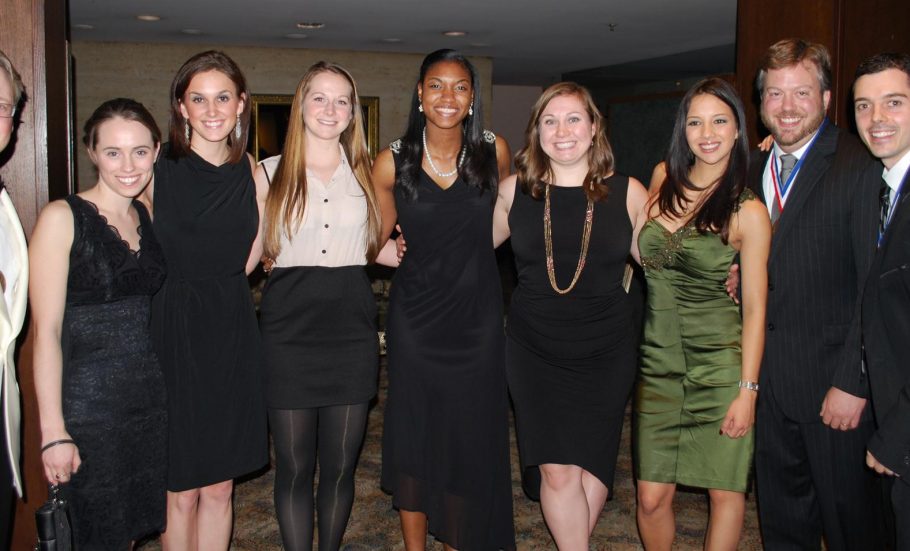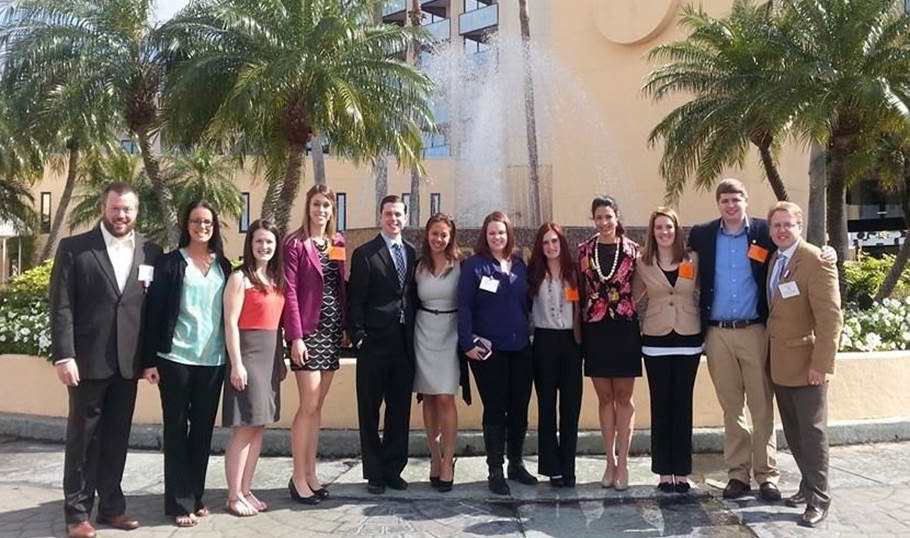 "The AACP perfusion community welcomed all the students with open arms and produced an experience that we all viewed as a great privilege. The opportunities we had to interact with professionals in our field and establish these connections early in our careers served as an invaluable asset and we want to thank all of you who were a part of creating this experience!" – Amanda Best
"I had a wonderful experience at the Academy Meeting. Everyone always uses the phrase "perfusion is a small society". The Academy meeting really felt like a small community. Everyone was so friendly and welcoming. I've been to some meetings where students are shoved off to the side since we are students. The Academy meeting was so inviting to students. Fellows, vendors, and retiring Perfusionists seemed to love talking to students and wanted to hear what we had to say. It is definitely a meeting I would like to come to for years and I will recommend to everyone. Thank you for putting on such a great meeting that allowed for great interactions between the new generation of Perfusionists and those who are wise and experienced. See you all next year!" – Molly Hageman
"This year's AACP conference was truly an amazing experience. Myself and the other students learned and were able to gain more knowledge in the perfusion field from the interesting presentations given. We were able to converse with students and Perfusionists during the extremely student friendly fireside chats. Last, but not least, I was able and honored to meet so many amazing Perfusionists and students. Everyone being so warm and accepting made this educational experience even more amazing. These are relationships I will keep forever and I cannot wait to continue attending and being a part of the AACP conferences." – Rosanna Falco
The AACP meeting was fantastic! I really enjoyed how welcoming everyone was towards students and how dedicated everyone was to furthering perfusion science. It was a lot of fun to meet and network with other perfusion students and perfusionists from across the country.
In general I was extremely happy I was able to attend this conference, especially as a first year student!  It was helpful to hear about topics that we don't get exposure to as a student very often, such as ECMO, transport, and when things go wrong.  It was also very helpful to hear from perfusionists who have been in the field for 25+ years on how the field has evolved and where they see the future of perfusion going.  Listening to the passion people had about this profession has re-motivated my efforts to learn and grow as much as I can as a student before I go out into the real world!
I had an awesome time at the conference and I appreciate everything you and Rich did for the students. I know my Army of MUSC students loved the Students Only Forum the most. I learned so much at the meeting and can't wait for next year's meeting!
I really enjoyed the conference. It was great to network with perfusionists from all across the country while learning about the latest trends in perfusion. Also, the Student Only Fireside Chat was fantastic.
AACP Student Advisory Committee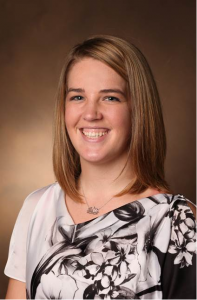 Molly Bryant (Chairperson)
She attended perfusion school at Vanderbilt University Medical Center's Cardiovascular Perfusion Technology program. During perfusion school Molly presented at several meetings (both poster and scientific) on ABO-incompatible heart transplants, a case report on ECMO post MVR, and Ex Vivo Lung Perfusion. Molly graduated in May 2014 from Vanderbilt and began working at Boston Children's Hospital as a pediatric and congenital perfusionist. Molly has helped develop three classes for AmSECT University; Review Course-Perfusion Methodologies: Pediatrics I & II, and ABO-Incompatible Heart Transplants. She is very excited to assume the role as Chairperson of the Student Advisory Committee.

Richard Melchior
I have had the pleasure to be in this profession for the past ten years and I am currently employed at The Children's Hospital of Philadelphia. I have held the position of the Student Advisory Committee Chairman for several years and enjoy working with the other committee members to make this a unique section of the AACP. The ability to help guide perfusion education students through their educational journey with this position has given me great pleasure during this time period. This student society is unique in that it allows a perfusion education student the ability to be exposed to a tremendous amount of information during the Annual Symposium, while being able to nurture a long lasting professional relationship with a Fellow Member. I look forward to the next AACP Symposium where the Student Advisory Committee members will be able to provide support for our future colleagues of this profession.
David Moore
I was born and raised in Tucson, AZ. After graduating High School, I moved to Phoenix, AZ and after working for two years in elementary after-school programs I became an Arizona Highway Patrol Trooper. While I was an Arizona State Trooper, I attended Paramedic school. Upon graduation, I was a Certified Emergency Paramedic and Trooper at Arizona Highway Patrol. I wanted to further my career in the medical field and left Arizona Highway Patrol after four years. I earned my Bachelors of Science Degree in Physiology at the University of Arizona and worked as an autotransfusionist at Banner University Medical Center for two years. I developed a passion for perfusion during this time while working with the excellent clinical perfusionists at Banner University Medical Center in Tucson, AZ. I was accepted at Texas Heart Institute School of Perfusion Technology in Houston, TX in July 2016 and participated in the AACP student council as treasurer. I graduated from THI in June 2017 where I stayed as a clinical and academic instructor.