Passing of Frank Delgado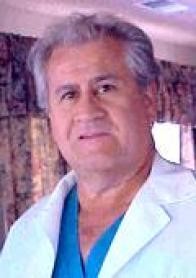 Frank Delgado, C.P.P. Emeritus
On July 14, 2020 we lost Frank Delgado to Covid-19.  After Frank retired from clinical perfusion, he and his wife, Tere, spent most of the year in Guadalajara, Mexico.
Frank started his career at the University of Colorado Medical School as a Surgical Research Technician.  In 1968, Frank moved from the laboratory to the clinic becoming the "Pump Tech" at Denver General Hospital when the person hired by the hospital decided to resign just before the program's first case. In 1974, Frank was one of the founding partners of Rocky Mountain Perfusionists, Inc.  After leaving Rocky Mountain he worked in both California and Pennsylvania.  He was a Member and Fellow of the American Society of Extra-Corporeal Technology since 1970. Frank was a Charter Member of the American Academy of Cardiovascular Perfusion. In 1999, Frank served as President of the American Academy of Cardiovascular Perfusion.  Frank's retirement was short lived, however, because his once-a-week coffee with his xpats buddies was not enough for him. He started stem cell consulting at different hospitals in the area.
For those of you who didn't know Frank you missed a one of a kind. Frank loved life and his moto was "win, lose or draw, celebrate".